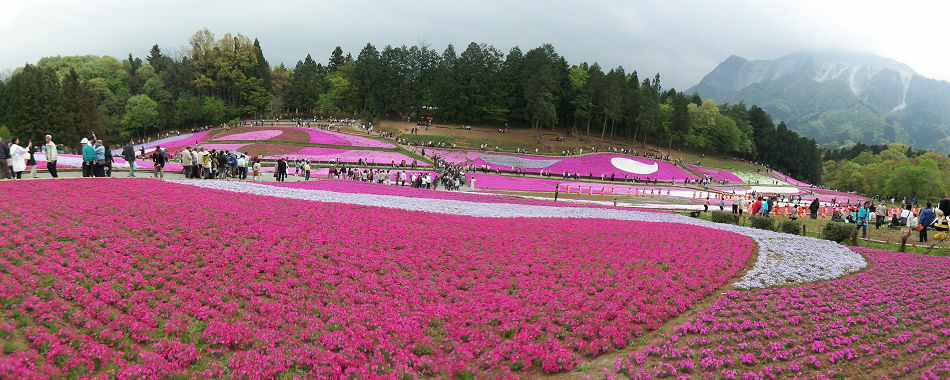 Today Masaki and I visited Hitsujiyama Park in Saitama Prefecture, where is famous for its beautiful moss pink flowers every year this season.
The park is located 100min.away from my place, so it was a nice little day-trip.
Moss pink flowers are called SHIBAZAKURA in Japanese, which means ground-cherry blossoms.
I took a short viedo there so please check it too.