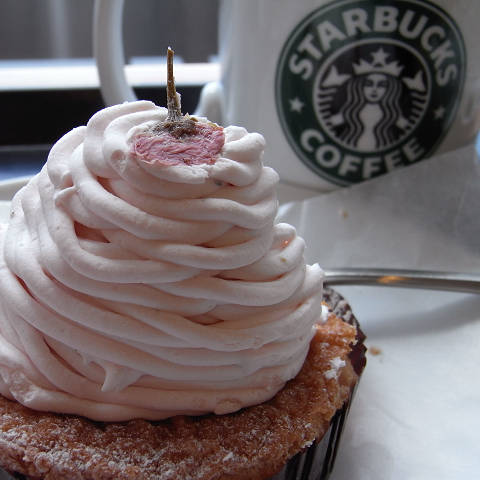 Spring has come at last and we have warm days more and more often.
Our proud national flower Sakura(cherry blossoms) is beggining to bloom from the southern part of Japan.
In Tokyo, we will have to wait another week or so to see thier full bloom.
Every year this seasson, I see many food products related with Sakura.
For example, I'm typing this article over a cup of coffee and a "sakura mont-blanc cake" at a neighborhood Starbucks : )
The cherry blossom is real one. They are salted and in fact we can buy them all through the year.
What we expect Sakura as food is not good taste, but its pretty color and shape, and its scent of spring: )