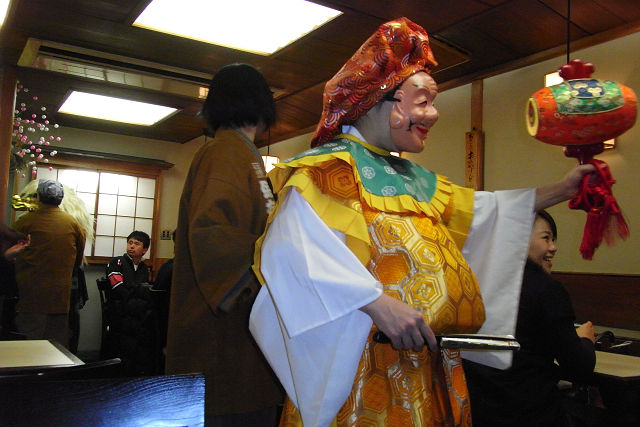 While Masaki and I were eating some sweets at a traditional style Japanese sweets restaurant, we had a surprise guest all of a sudden.
They were lion and Daikoku god, the symbol of happiness and one of the Seven Gods of Japan.
The lion gets rid of our evil spirit by clackety-clacking above each person's head, and Daikoku endows happiness by shaking his magical lucky mallet over one's head.
I do hope this lucky charm works on us too all through the year : )